So, yes, I'm only 4 weeks and 1 day pregnant and yes, I have had two early losses before, but I have decided this pregnancy deserves a chance and excitement so here I am putting it all out there and saying, yes, we got our BFP!
I know it's early days and anything can happen still, but trying to be a glass half full person today.
Stick little one, stick!
12 WEEK UPDATE
scan went perfectly today, saw our wriggly perfect bub looking happy and content in mums tummy. All measurements were great and low risk, heart pumping away at 162bpm.
We are beyond thrilled and want to thank everyone on here who has been so supportive on what seemed like a never ending journey.
Here's to the next 28 weeks right!
***PS STILL A SECRET ON FACEBOOK UNTIL FURTHER NOTICE (not all family and work informed as yet)***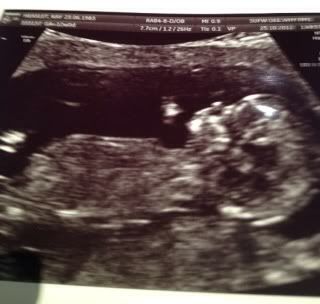 **UPDATE**
Just a quick update, found out we are having a little BOY! So happy, cannot believe I hit the third trimester next week, no idea where the time has gone!