I love all your Witchery purchases Steph. Especially the liquid top! They had a beautiful version of that top in their winter collection that was woollen and in a amber/chocolate colour. I'm also a huge fan of anything with stripes
I think I'm heading into a bohemian stage as I'm loving all that type of stuff. I stumbled across this brand last weekend and fell in love with all their stuff. As much as I'm trying to be good, I just had to have this dress. It's so pretty. So here it is...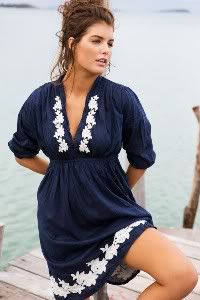 I also visited two of my favourite ultra cheap shoe shopping places and grabbed these shoes for $29 - they remind me of Ferragamo type shoes. So cute.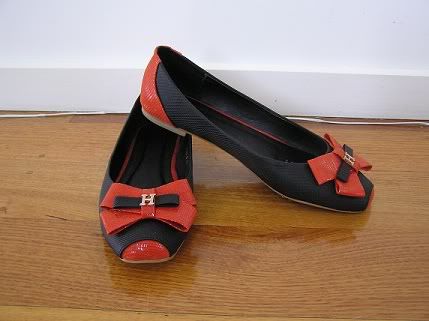 And these two from Rubi shoes for $15 each - not sure about the sparkly ones - but thought they might look good with a pair of 3/4 denim jeans?? Or not...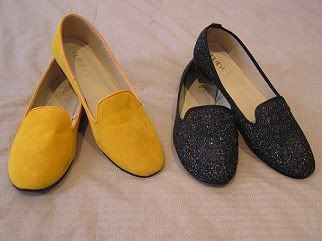 And then there was this cream stripe Target jacket that I fell in love with to wear with jeans, white tee, my scarf and caramel suede flats. I'm lovin Target lately.
And finally my $29 blue jacket to wear with jeans and white tee. It reminds me a bit of an Alannah Hill type look.