I've just spoken to my sons step mother and
apparently
Jordan is obese and the doctor has advised to put him on a 'radical diet'.
WHAT THE! Obese? He is not obese!
Radical diet for a child? I don't think so!
I'm all for a healthy eating plan... and always make sure he eats healthily when he is here.
In my opinion no child should be put on a 'radical diet'.
I don't yet know what this 'radical diet' involves, but am interested to know what it does involve.
I'm asking for a report from the doctor incase she is making it up and is doing it of her own accord and not on medical advice (she's done this sort of thing before)
here is the most recent pic of Jordan... taken Saturday jsut gone at the beach. Does he look obese to you? He has a little belly on him... but he's NINE YEARS OLD!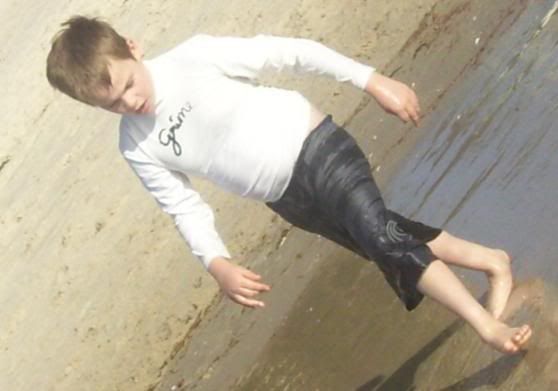 I'm really concerned... what are your thoughts? what should I do, and what can I do?