I got a very special Christmas present...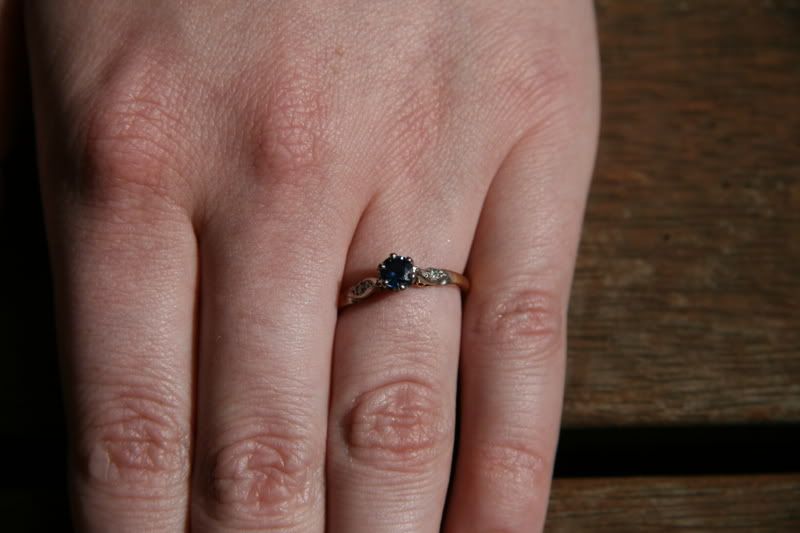 I am now very happily engaged to my beloved Andrew.
He got up very early this morning to wrap my 'big Christmas present' which he kept saying might die if he wrapped it too early... I got up and he was telling me to open this big box which was wrapped in newspaper and set on more newspaper.
I refused "No, we have to have breakfast first, then we all open presents together"
Thankfully, Mum was there with "No, you can open this one now, we're a bit worried about it"
I didn't really think he'd bought me a pet, but you never know with him...
So I pulled off the paper "Lift the box too. I went to all the trouble to wrap it."
So I picked it up, and underneath was this