Beware - LOTS of piccies coming up in true Dani style!!
We've finally arrived home from our 2 week honeymoon. It is good to be home, but i am missing the beach already! We missed our puppies so much when we left - Bella (the beagle) still isn't talking to us - she is very grumpy that we left her
I won't write much of a story - i will say that we were very very spoilt the whole trip - each hotel we checked in at (we stayed in 7 all up!) showered us with congratulations, we received a bottle of champagne from each of them, and some even threw in strawberries and chocolates!
I was spoilt and ordered room service icecream with chocolate topping and nuts in every hotel on the way up for desert - which i was allowed to eat in my gorgeously comfy bed! (Craig HATES eating in the bed lol) and it just felt wonderful to not worry about what the mini bar treats were going to cost for once!
We spent the 2 weeks relaxing and spending time together, drank lots (and i mean lots) of beer and lots of champagne! Ate amazing food (however the restaurants on the island got boring after a while - there is only so much fish / chips / salad you can eat!!)
I have to say, that Hunter Valley was fave stops - i think i even liked it more than the island
We stayed at a 5 star resort, we got their at lunch time on our first day away so we were all excited and ready to get out and about! We organised winery tours, pottered around to see what was out there, and then went back to our hotel for a very posh dinner (with great wine of course!) and organised our schedule for the next day! Quite a few of our fave wines come from Hunter so we were awfully excited! I was drunk by 10:30 - and by the time we got in the car to make the next stint of our trip (to Coffs Harbour) i was well and truly wasted!
But i was sooo happy - and have a new appreciation for wine! We spent allot of our money on the first day - we bought 6 bottles of wine (spent $250!
) and they are so yummy that i want to save them and can't bear to drink them!
After the Hunter, we spent the night at a golf resort in Coffs Harbour and then onto Brissie. Craig was coming down with the flu when we got to Brissie, and his thongs were cutting into his feet so he was very grumpy! We ended up having room service dinner, bottle of wine and of course the icecream in our room, and snuggled up for an early night! (He is lucky we were staying in Brissie on the way back because i wanted to see Southbank!!)
We woke, Craig even MORE grumpy / sick with the flu - and it was Saturday, the day to catch the boat to the Island!
The 7 days on the island was so peaceful. Sleeping, swimming, eating, drinking, long walks on the beach, drinking, lots of reading by the beach / pool,
drinking
and best of all - we spent our last night feeding dolphins!
On the way back - we had 2 amazing nights in QLD - one in Brissie where we treated ourselfes to a posh dinner in Southbank (gorrrrrrrgeous place!!) and then one in Surfers Paradise (where is rained!
) but our hotel room was wonderful and again the room service dinner was ordered!
On the way home - just outside of Tarree, we'd just swapped drivers and it was my turn for the first time on the drive home.... BANG $240 speeding fine, 3 points and my speeding fine cherry was popped!
I was so ashamed LOL I have never gotten a speeding fine before in my whole 8 years of driving - i was mortified!
Anyway - enough dribble from me.... I am now on an extreme diet - trying to burn off those beers and icecreams
but we are both extremly well rested and happy! I still have 2 more weeks off from work so i plan to potter around and fix things up around the house
Here are the pics!!
I'm sorry - i know i am going to get carried away and post WAY too many as usual....
Hunter Valley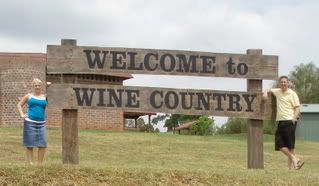 Our FAVE wines!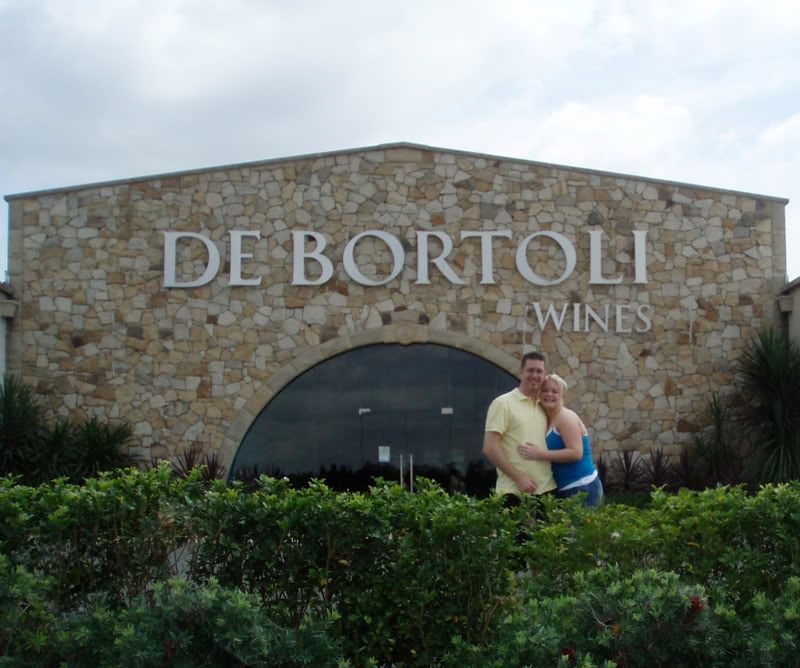 Followed closly by
Tasting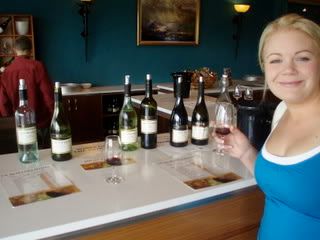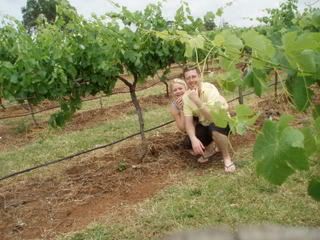 This is all i have from our first night in Brissie - i think this spells it all!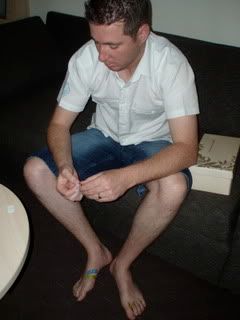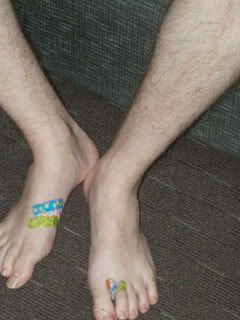 And then the superstar of the trip - Tangalooma Resort - Moreton Island
The view from our room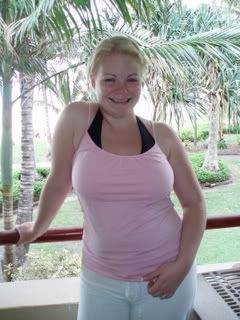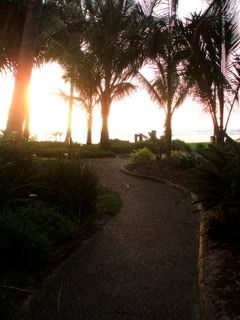 Me trying to be artsy fartsy with my camera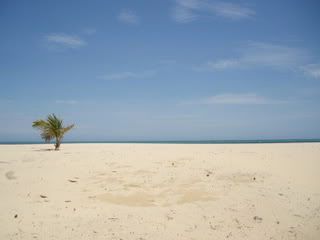 We saw the most beautiful sunsets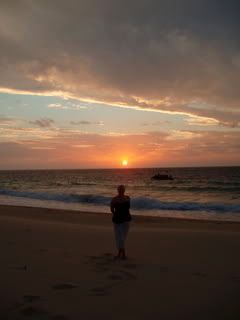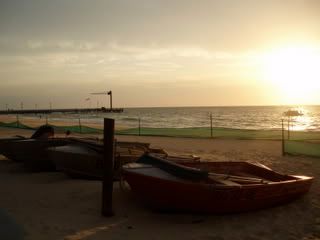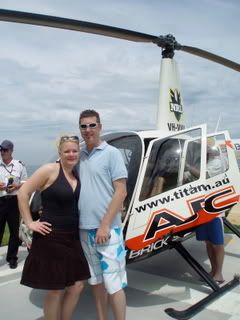 Building our "Just Married" sand-city....!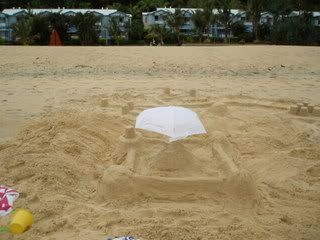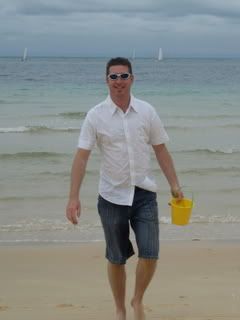 It took me about 20 minutes to pick this up and i didnt stop screaming the whole time i was screaming for Craig to just take the photo - blerrrrgh!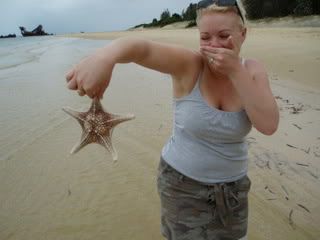 & the biggest thrill of all - dolphin feeding!!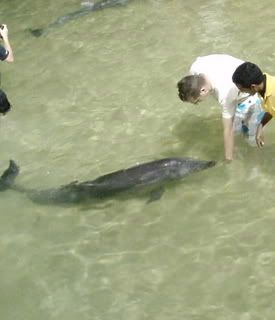 and the BIG smiles after the feeding - even though we were wet and sandy and stunk like fish! It was such an awesome experience!