Ten weeks ago today Brian and I married. After all the drama of getting Brian's visa through in time, him packing up his life in Boston and immigrating here to marry me there was a certain sense of relief when our wedding day arrived!
As of all you married girls out there know, and for those of you who are about to marry will find out, the day flew by in a blur of excitement and emotion. My DH cried for most of it but I never shed a tear - I was just too damn happy!
I won't give you a moment by moment account for the day but will let the pictures speak for themselves. After all, I know that's what you girls like most!!
Shoes and dress waiting to be worn....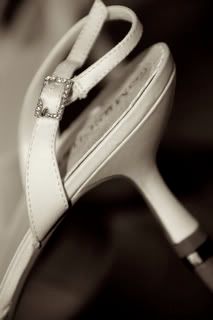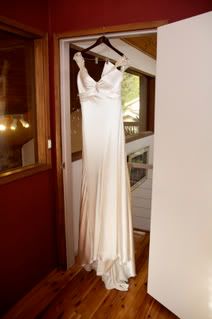 Brooches I had made for the girls' dresses.
Home from the hairdressers and rushing inside to get ready!
Close up of my beautiful bouquet.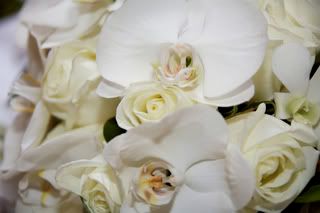 BMs bouquet and my e-ring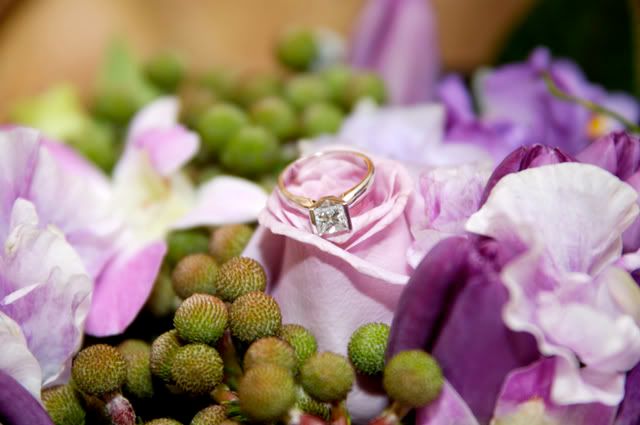 BM getting ready.